May and June Artist of the Month Jim Beech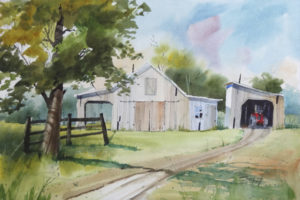 Our 2D Artist of the Month for May and June is Watercolorist Jim Beech.   Jim had a career in advertising, marketing, and graphic design, but also had a passion for watercolor painting, and has been creating art for over 50 years.  He especially enjoys painting old buildings and boats of unusual character, and considers painting an opportunity for story-telling.  His goal is to have the viewer wonder what might have occurred just before the image was captured, and then let their imagination create a sense of having been there.  Jim's beautiful seascapes and landscapes evoke a feeling of peace and serenity,  Jim is a Signature Member of the Florida Watercolor Society, and in September he will be giving a one-day workshop at the Society's convention.
Click here to see the artist's work.